Heyku.me – In a small industrial bathroom, the exposed brick accent wall gives the space a unique feel. The matte black surroundings are complemented by the washed brick wall. The small space is completed with paneled windows that display lovely scenery. Industrial bathroom designs are not only ideal for urban settings, but can also be applied to homes in rural areas. Here are a few ideas for incorporating these styles into your home. Listed below are some tips for creating a stunning industrial bathroom.
Trying to Use Tiles with Contrasting Colors
Use tiles in contrasting colours. These tiles are reminiscent of welded mesh and have a contrasting look. You can also use a textured faucet with textured handles. A large black tub will stand out in an industrial bathroom. The bathtub should be deep, however, so that it can serve as the main focus. Tile accents are an important part of an industrial bathroom, so it's worth spending some time and money on it.
Choose industrial-styled tiles. White subway tiles are timeless and look particularly good against hexagonal floor tiles. You can also use vintage elements, which can be bought at antique malls or flea markets. A stone sink can also elevate the industrial look of your small bathroom. The stone sink is an excellent addition, complementing the concrete used in the bathroom walls. If the budget allows, you can add an above-mounted basin, a frameless mirror, and black countertops.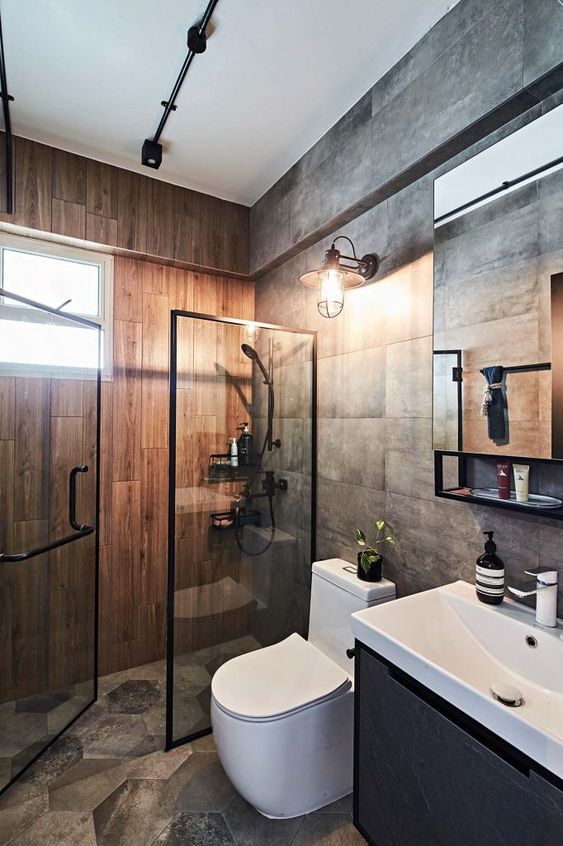 An exposed brick wall adds to the charm of this industrial-style bathroom. White tiles arranged in a brick wall pattern are the perfect backdrop for a white floating toilet and a wood-top vanity. A skylight illuminates the shower area and the stone walls of the bathroom create a stunning effect. The wood-toned floors and wooden beams in the shower area match the vanity. This design is both contemporary and rustic. The details are simple but effective and are sure to captivate the attention of any homeowner.
Incorporating Industrial Design into Bathroom Decoration
Incorporate industrial design into your bathroom's decor. The industrial aesthetic is perfect for smaller bathrooms. You'll want to make the space spacious and bright and use Edison lightbulbs as accent lights. Your vanity is another important element in this space. Choose a dark grey vanity that matches the industrial color scheme. If possible, have it wall-hung for an easier clean. Incorporate industrial elements in your vanity, including a copper sink. The industrial look will be enhanced by the use of the exposed brick wall.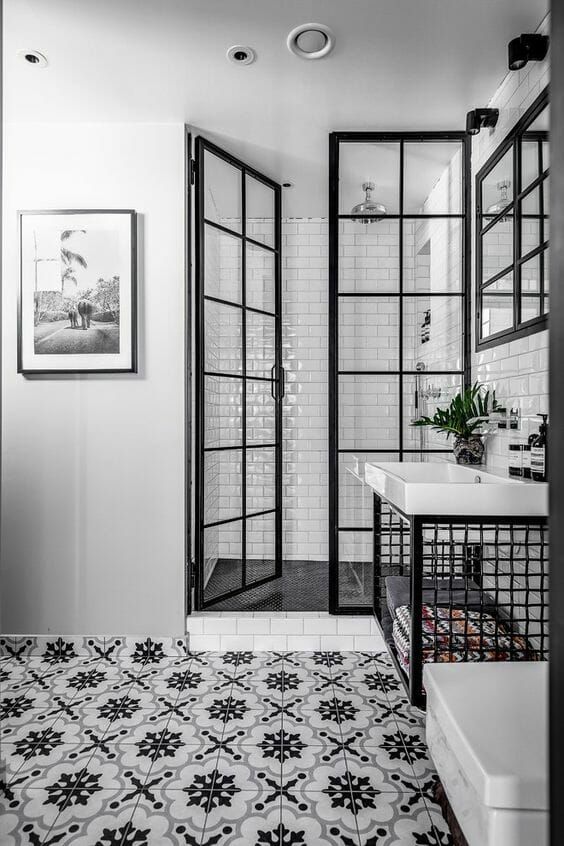 If you're considering designing a small industrial bathroom, be sure to use sturdy materials. Brick, concrete, stone, and metal pipes will give your bathroom a rustic, industrial look. The contrast between light and dark is also important in this industrial style. Bricks and terracotta are both excellent options for this look. A brick-styled tile will bring out the warm look of brick in the space. A brick-styled vanity can also add a rustic feel to your small industrial bathroom.
Tips for Getting the Right Industrial Style
If you aren't sure whether or not an industrial style will be a good fit for your home, consider how it can fit in with your design aesthetic. In general, industrial-style bathrooms include strong materials and reclaimed wood elements. Exposed brick and concrete are also popular elements. This style is an excellent choice for bathrooms because they're not too difficult to create. You can also include exposed shelving ideas and rustic cabinets for an industrial look.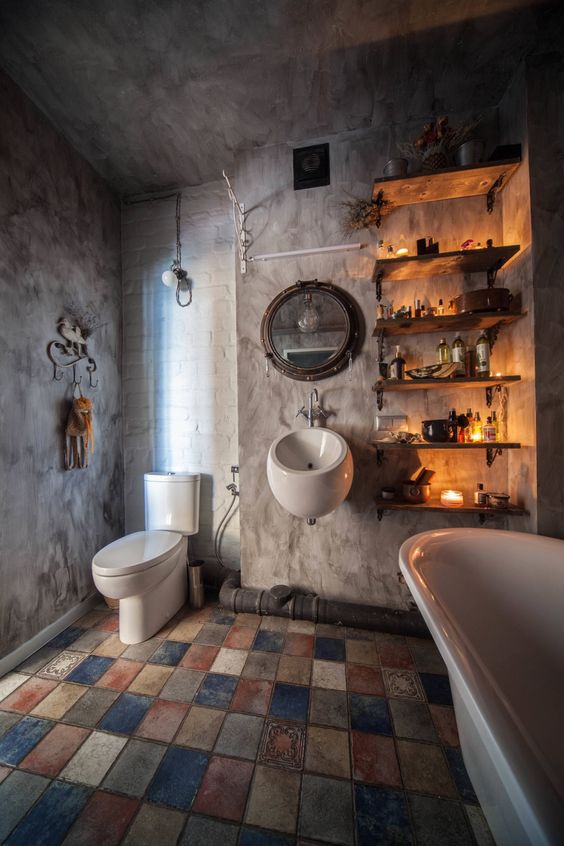 To add contrast, consider using contrasting colors. For instance, a light color such as blue might work well in a small industrial bathroom. A light-colored bathtub will add a touch of elegance to the space, allowing it to look modern without overwhelming the room. However, if you want a bathroom that stands out from the crowd, go for white. You'll be delighted with the results! If you're looking for an industrial-style bathroom, you can get the look without breaking the bank.