Heyku.me – If you don't have the space to remodel your entire kitchen, consider a Scandinavian design for a smaller kitchen. These stylish designs pack a lot of storage into a small space, making them ideal for apartments. Small Scandinavian kitchens also feature clean lines and white or grey hues. For an extra Scandinavian feel, consider adding a few potted plants. These will add character to the space while giving it a natural feel.
Make Scandinavian Kitchens Look More Relaxing
A Scandinavian kitchen looks more soothing than its American cousin. The Scandinavian style eliminates upper cabinets and features open shelving. Open shelving creates an airy, light-filled feel. For a small space, you can use open shelving as an extra shelf or even double it. This minimalist style is also easy on the budget. A small Scandinavian kitchen can be decorated in white or grey tones, and will blend seamlessly into any home.
One of the keys to a Scandinavian design is using a pop of color. An all-white kitchen can look a bit clinical and lifeless. Using a pop of color with furniture and appliances can add a bit of fun and life to your space. If you want a refrigerator in mint colors, go for one! Another fun accent is a baby pink toaster or red retro mixer. A Scandinavian kitchen will feel more welcoming if it has pops of color.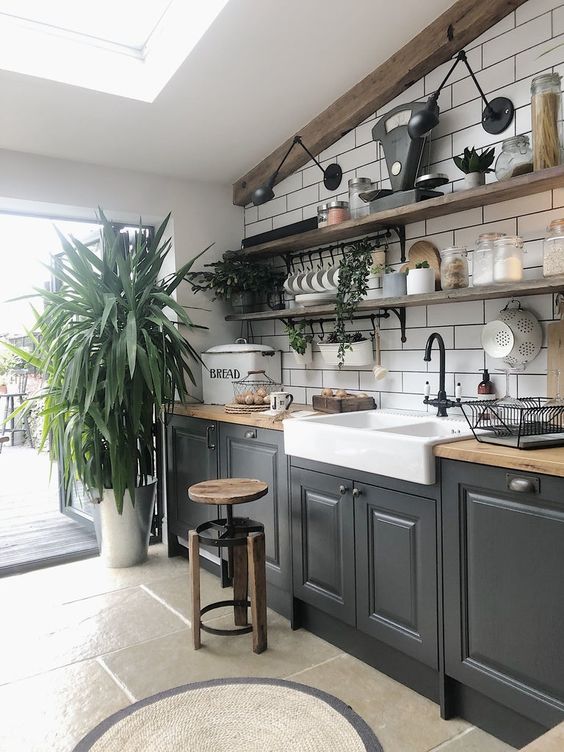 A Scandinavian kitchen can be as small as three square meters. The colors used in a Scandinavian kitchen are vibrant and intentionally used. A classic example is the kitchen of Joanna Hawley-McBride, the blogger behind the blog Jojotastic. While her kitchen is mostly monochromatic, it is accented with two-tone cabinets, a minimalist backsplash, and a colorful rug. The color combination works well with a white-walled kitchen.
Adding a Simple Carpet to a Scandinavian Kitchen
Adding a modest area rug to a Scandinavian kitchen can make a room feel cozier and more inviting. In addition to minimal furnishings, a Scandinavian kitchen should be functional. Adding a functional table is the true focus of a Scandinavian kitchen. A Scandinavian table can seat up to eight people and is usually made of oak wood with steel legs painted white. Another Scandinavian accent is a Scandinavian-style chair with a stylized silhouette. Both the table and the chair have ergonomic backrests and can be customized to fit your individual preferences.
To create a smaller Scandinavian kitchen, keep it simple and clean. A white background with light-colored countertops will reflect the light in the room. A dark wood island with white countertops will create an even more rustic feel, while a honeycomb-style wall covering can add a unique point of difference. The wooden edging and black bar stools play off the stencilling in the wall. Adding a wooden counter-top adds a pop of color and draws attention to the area.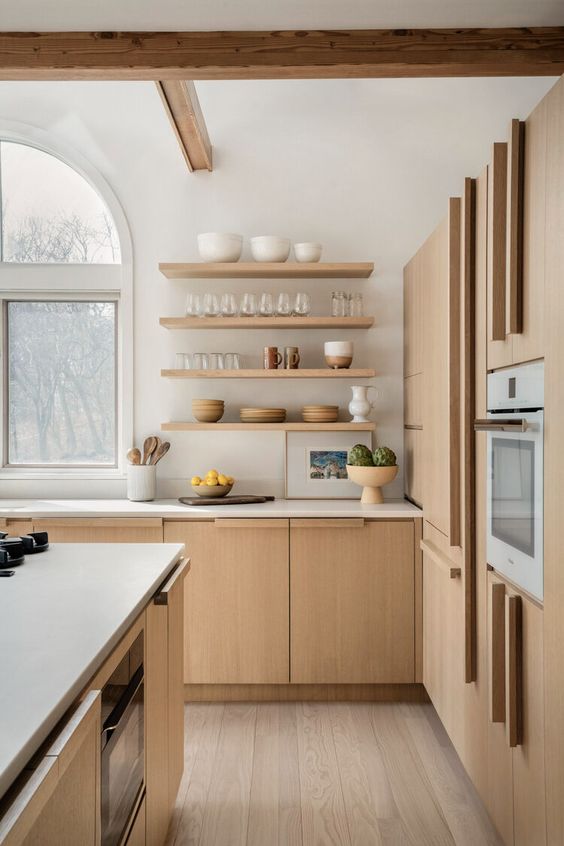 When it comes to accent colors, a Scandinavian kitchen should be neutral. A contrasting colour can bring a pop of colour to the room. Choosing a strong linear black will complement the natural woods and add to the modern Nordic feel of the room. Natural materials, such as wood, are also a great way to create depth and texture in a Scandi kitchen. If you're not a big fan of stark white walls, try adding some textured accents with a subtle accent color.
Basic Color for a Scandinavian Kitchen
White is a basic color for a Scandinavian kitchen. White is a classic base color for these designs, but darker shades like black are available as accents. You can use darker colors as accents, as long as you incorporate other complementary colors, such as light blues or sage greens. Also, make sure you have large windows to let the natural light in. By combining dark and light colors, you'll get a modern and contemporary Scandinavian kitchen.
A small Scandinavian kitchen can look great with minimal furniture and decor. To achieve the best Scandinavian look, consider using light fixtures. Pendant lights over the kitchen island can cast a warm and cosy glow on the entire room. Alternatively, cleverly placed lights on shelves work perfectly in a small Scandinavian kitchen. A farmhouse-style stainless steel sink will look great with the design. And don't forget to invest in a kitchen faucet that matches the rest of the space.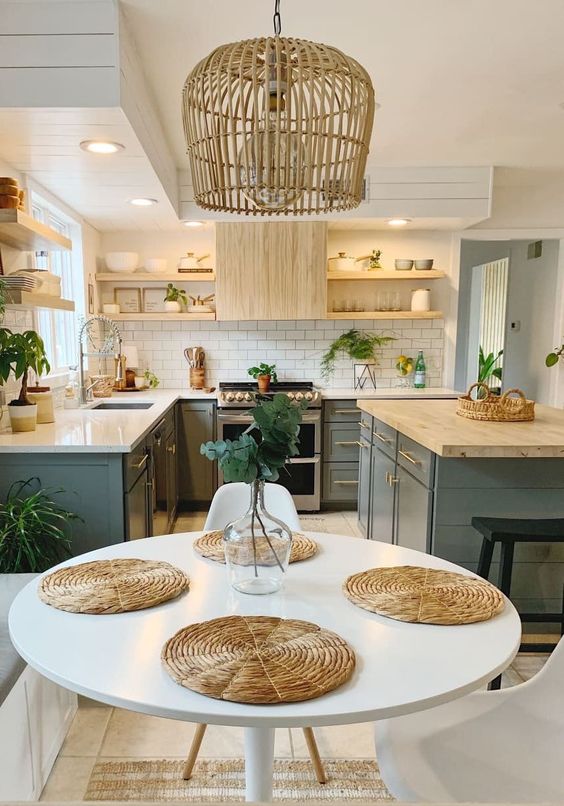 A Scandinavian kitchen's flooring is an important part of its design. Instead of natural wood, kitchens with wood floors are best equipped with special planks or wood imitation tiles. Wood countertops and backsplashes are common in Scandinavian kitchens, but be sure to choose quality. Wooden wall panels are another unusual option, but not suitable if you don't want to spend a fortune on them. They will only add character to your small kitchen and make it look more spacious.