Heyku.me – A home with Tuscan decor typically has earthy tones and a rustic feel. Materials used in this style include wood, plaster, and terra cotta. Fabrics used for upholstery and other pieces include natural cotton, linen, damask, and velvet. The colors used in the style vary, but you'll want to stick to warm colors. You can use traditional sinuous patterns like paisley, or go modern and use stripes. Avoid florals, though, since florals don't go well with this style.
Characteristics of Tuscan Decoration
Another key element to Tuscan decor is water. Often, a central courtyard is located in a Tuscan home, and the surrounding greenery is lush and beautiful. Outdoor spaces are also adorned with marble statues. Grass grows between the paths, which are made of brick or stone. Doors and windows are often open.
Tuscan Decor features an abundance of antiques and vintage items. Vintage accessories include tapestries, aged artwork, and colorful rugs. Antique shops, flea markets, and estate sales can be excellent sources for unique pieces. You can even browse on-line stores such as Etsy. While you're at it, make sure to purchase art and accessories that highlight the unique characteristics of the Tuscany style.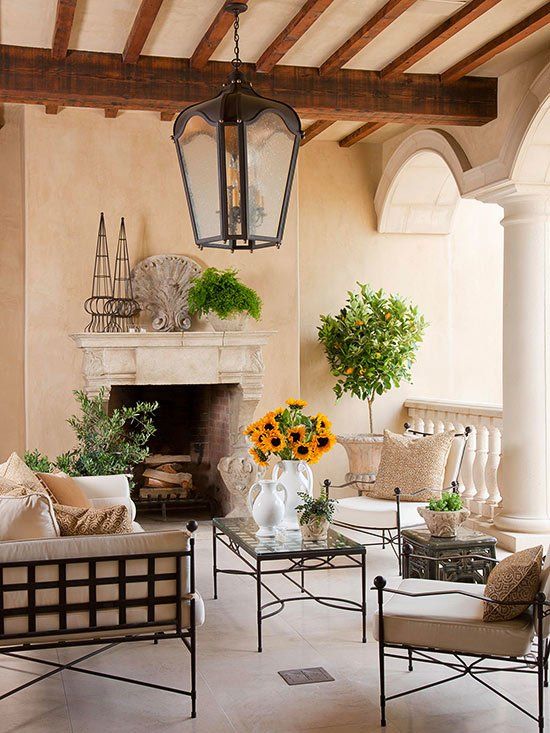 Colors: Traditionally, Tuscan decor is associated with warm earth tones. Earth tones include brown and beige, as well as lighter yellow, green, and yellow. Darker hues are often used in accents, such as rich purple, sage, and celery. Colors should be muted, with pops of color in accents.
Nature Inspired Equipment
Tuscan pottery can be used for an elegant touch. The colors used for dishware and pots and pans should be inspired by nature. Before painting, it is important to clean the dishware to remove grease and dust. Then, use a ceramic paintbrush to apply the paint. Apply multiple layers until you achieve the desired color.
Flooring: Tile or wood flooring is often used in the Tuscan decor. Tiles are a popular option, but wood and stone flooring also make great choices. You can also go for terracotta tile for an earthy look. Carpets are also rare in Tuscan decor. Typically, flooring in this style is dark.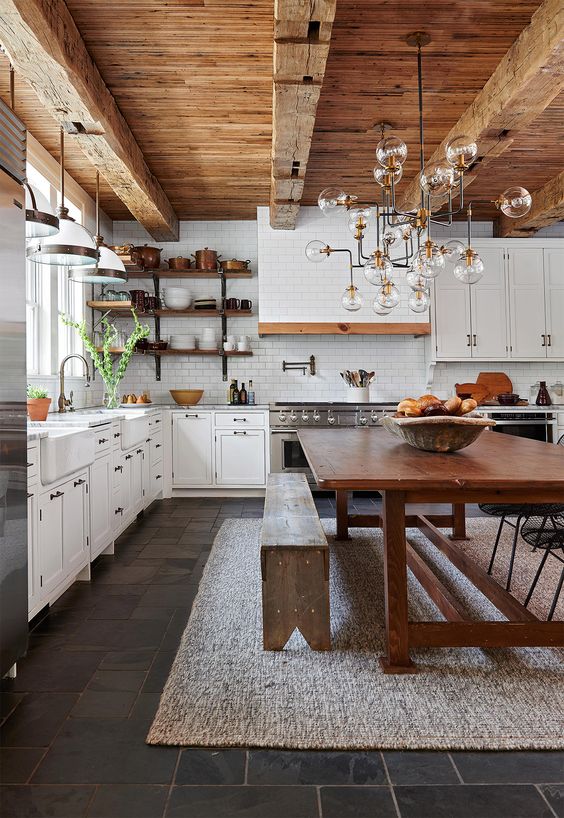 Tuscan furniture and other pieces are rustic and elegant, and the wood is often dark and distressed. Wrought iron accents and terracotta tiles complete the look. Tuscan interiors have an understated elegance and are perfect for traditional homes. Whether you're decorating a modern house or a traditional home, Tuscan decor is sure to add a special touch to any room.
Popular Tuscan Decor Bedrooms
While most people associate Tuscan home decor with light and airy colors, this style can also be found in bedrooms and bathrooms. The bedrooms of homes with Tuscan decor often feature king-size beds and heavy wood furniture with intricate designs. Bathrooms in this style are typically spacious and feature rustic motifs. Clawfoot bathtubs are also a popular feature in this decor style. Tile-made fireplaces are also a common feature of Tuscan decor. Large ornate mirrors are another common feature in this style.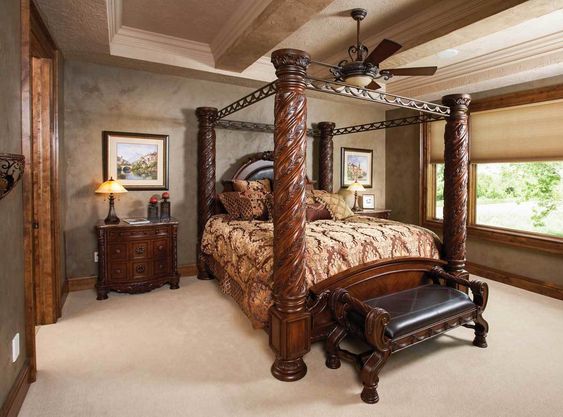 Tuscan homes are also known for outdoor living. Their indoor and outdoor spaces often merge, making the most of sunny days and fresh air. Creating a patio is a great way to enjoy the outdoors. The patios may be covered, and greenery and trailing vines can complement the look. If you don't want to use natural materials in your patio decor, opt for patterned rugs instead.