Who does not like ice cream? Ice cream is a kind of food that most of the people really like a variety of their flavor. Start from children to adults like this. Do you know what varieties of unique ice cream in the world? For you who really like ice cream, surely you will know about it.
Most people really love ice cream because it has a sweet taste and has a wide range of flavors. In addition, ice cream also can make our bad mood could be recovering. This same as like a chocolate. Chocolate can also be generating our mood. However, if you are a true ice cream addict or ice cream lover, of course, you know most of the unique ice cream around the world, right? For those of you who may not know, it is time for you to get the information. You might be surprised and feel strange with this, where there may be an ice cream that is unique in the world. But the fact is true, there is an ice cream which so unique and interesting that has many flavors in this world. Therefore you need to know now.
For that, this time I will discuss it with you. I got this information from a variety of sources, and it's true. Now you may see and check the varieties of unique ice cream that mentioned below.
5 Unique Ice Cream With Different Flavor
1.

Wasabi

Ice Cream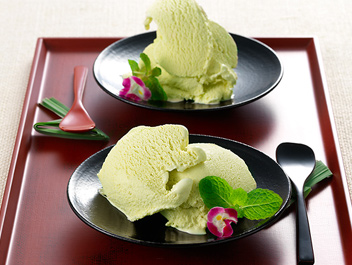 This ice cream is one kind of ice cream made in Japan. They cultivate a typical of Japanese spicy sauce which made become an ice cream from the composition of wasabi, horseradish, and some types of fish. This is very delicious to try.
2.

Pit

Viper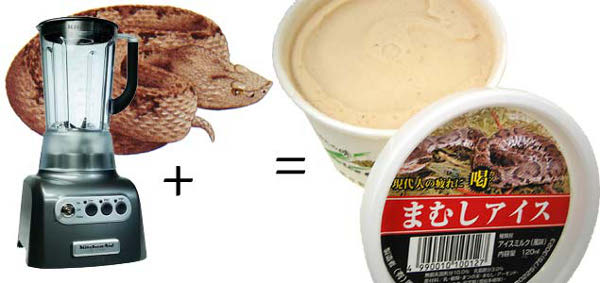 The name heard so cool, but do you know what that means? Pit Viper means nest of Viper snakes! Ice cream that found in Japan's was made from the most dangerous reptile in the world, the viper. This is one of unique ice cream in the world that looks so strange. But the Japanese managed to cultivate it become an ice cream that has a unique flavor, which is a snake bile.
3.

Sundae

in a Can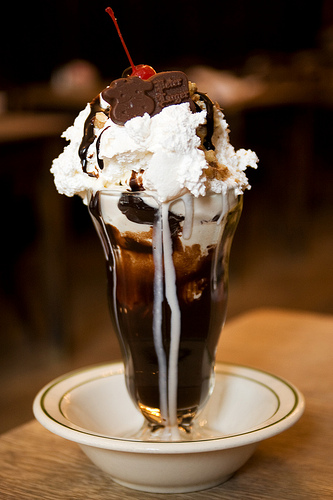 Who says only meat or fruit can be packed in cans? Now, ice cream also innovated into cans. This can you find in East Hampton, New York. You can buy home-made ice cream in cans Dominique Ansel named Sundae in a Can, where the ice cream is packaged in cans of pop art design. This ice cream contains a mixture of ice cream cookies and cream, mascarpone cheese, roasted marshmallows, Cherrie and root beer.
4.

Xamaleon

Ice Cream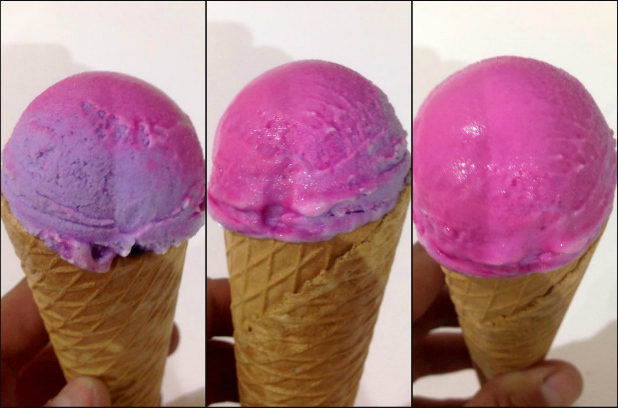 The intelligence of chef physicists has been made creative ideas with ice cream, this a Xamaleon Ice Cream. This Ice cream can change color when we licked it. Xamaleon name comes from the name of one kind of chameleon, which we did not know that chameleons can change their skin color. Ice cream can change color from blue to pink when we licked and cause changes in the same color when melted.
5.

Freeze

-dried Ice Cream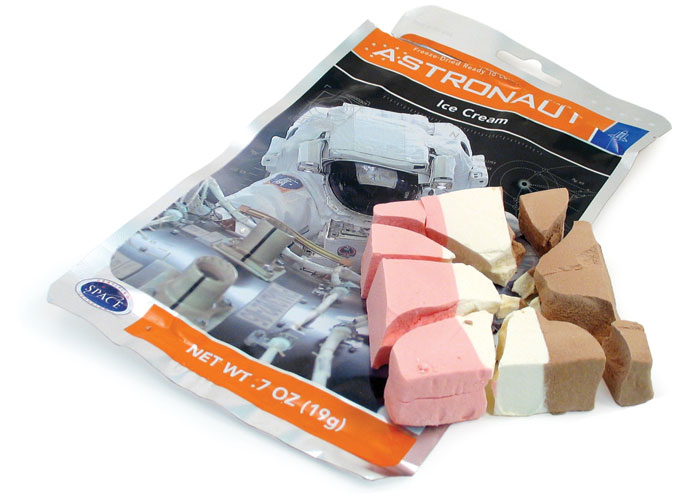 The astronauts also turned out to love to eat ice cream. Therefore, astronaut ice cream shop makes ice cream inspired by the food of workers in space. The ice cream's packaged in airtight plastic, so the ice cream will stay cold and not melting. This ice cream made with a cooling system that is 'dry' or so-called 'freeze dried'.
Are you shock with kind of ice cream's name above? Do you want to try all of them? If you are ice cream addict, surely you are curious to try it. For you who want to try those varieties of unique ice cream in the world above, just try it right now!