Heyku.me – Adding art to your dining room can be a creative way to add visual interest to your dining space. You can choose artwork that's a combination of two or more art styles, or you can choose a single statement piece that matches the style of the room. Whether you prefer abstract or modern, you can find a piece of art that's perfect for your dining room.
Creating Dramatic Wall Layouts in the Dining Room
A great place to start is by adding a piece of art that accentuates the room's color scheme. For instance, a framed art piece made of light blue or light pink would work beautifully in the space. These colors will not only help you to create a dramatic wall layout in your dining room, but they also help to soften the contrast between the dark dining walls and the white ceiling.
If you are working with a more modern style, consider using a world map as a focal piece. This will help tie the room's accent color together. Then, use warm brown tones to add some contrast, and a yellow floral centerpiece for depth. A large mirror next to a window can reflect natural light and keep the space bright. Another idea is to use a decorative mirror frame on the wall so that it attracts attention.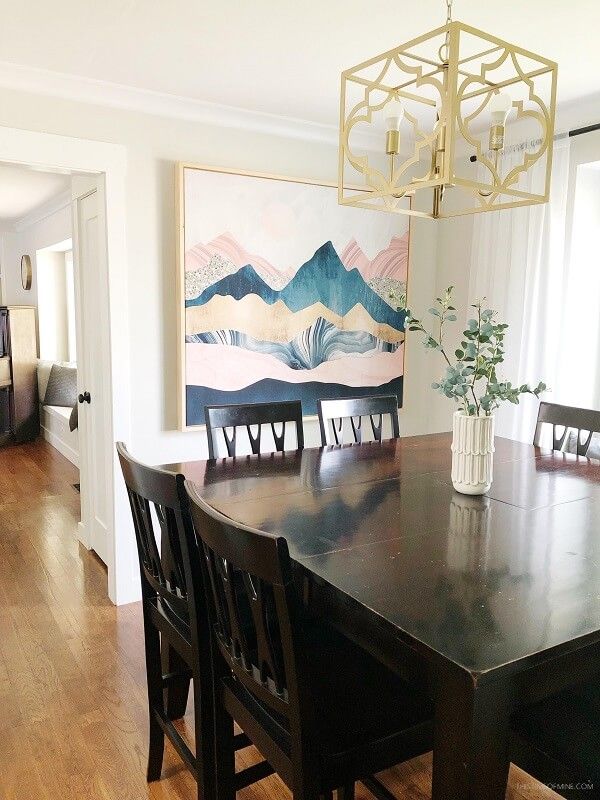 Paintings are a great choice for dining room art. They are versatile and can be paired with decorative plates or even sculptures. Abstract art is also a great choice for a modern dining room. The style of art depends entirely on your personality. The paintings may be more formal, while abstract art may be more casual.
An Attractive Choice by Combining Gold Accents and Chandeliers
Antique window wall art is also an attractive option. These pieces add a crafty feel to your dining room, while blending in seamlessly with your other decor. You can also use them as accents, and they can complement the neutral color scheme of the room. By pairing them with gold accents and chandeliers, you can make your dining room look more elegant.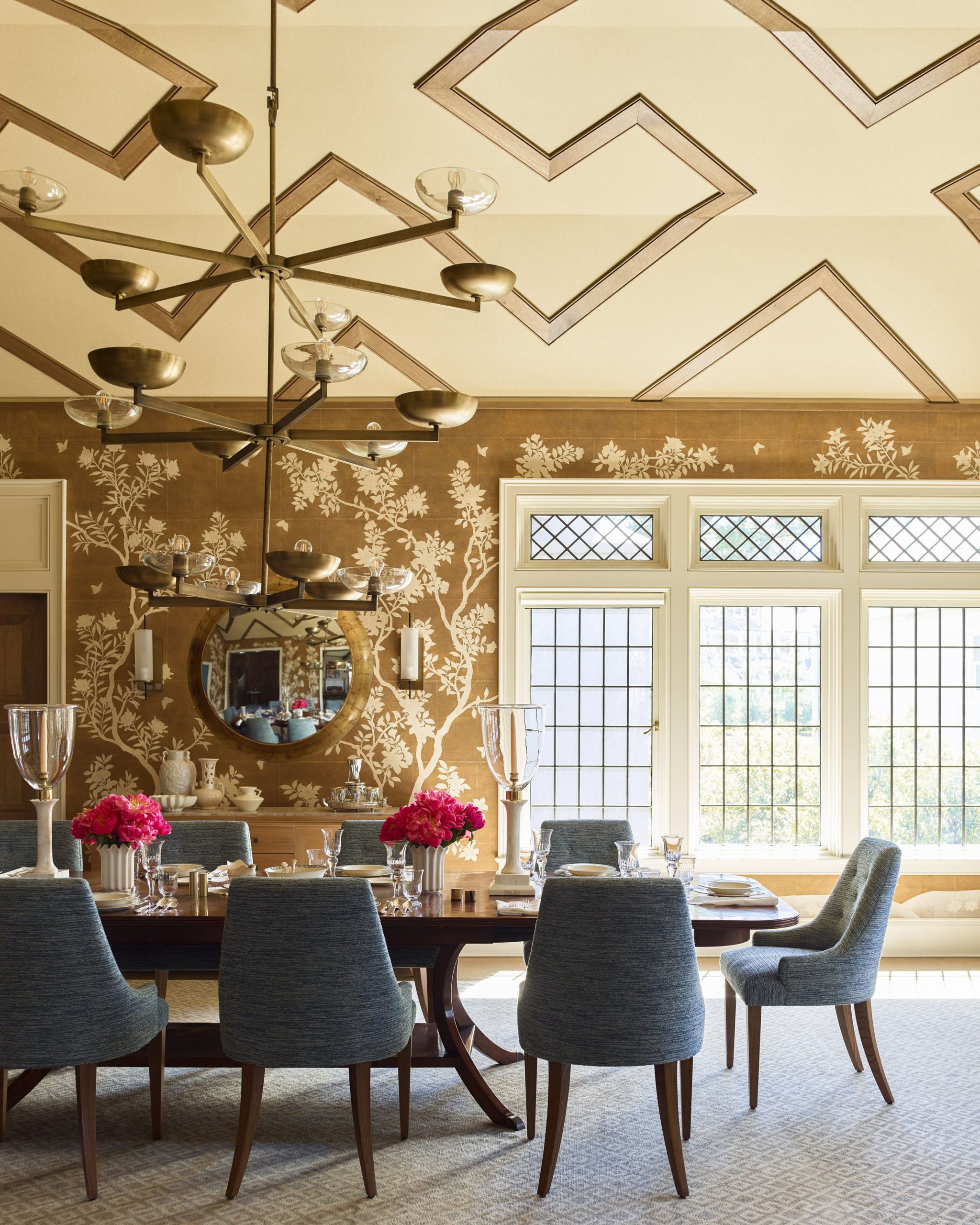 Choosing an appropriate piece of artwork for your dining room depends on its purpose and size. You should select artwork that's big enough to create a focal point. An oversized abstract painting or a large metallic drum light will help you make a bold statement while allowing you to create a warm and inviting space.
Exhibiting Various Artworks in the Dining Room
If you're an art collector, you can showcase a variety of works of art in your dining room. You can even mix different types of art or hang family memorabilia on the walls. Remember, however, to plan carefully before hanging your collection. If possible, use a lighter-colored wall to ensure that the pieces don't take up too much space, while a dark wall will help them shine.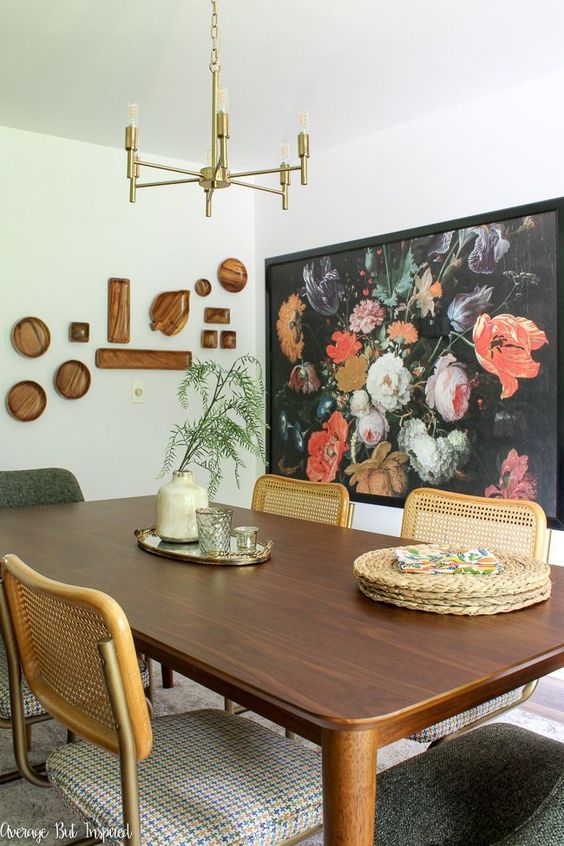 Colorful artwork is a great way to liven up an otherwise dull and boring dining room. Opt for paintings or other decorative pieces that are complementary to your dining room's color scheme. A colorful piece of art can also make a dining room look cozy and intimate. Consider painting a wall with a natural color to add more contrast and color.