As a woman, a physical appearance or an attractive looking manner is very necessary. This is one of the factors that can support our beauty. Starting from clothes, makeup, to high heels that we use must be appropriate. Do not get you wrong in choosing high-heels for your everyday appearance.
In addition, the importance of choosing the right high-heel is also very good for our feet. For those of you who do not know how to choose the right high-heels so comfortable to wear, you can see some of the following. I will give you some important tips that you must know before choosing or buying high-heels. Check this out below!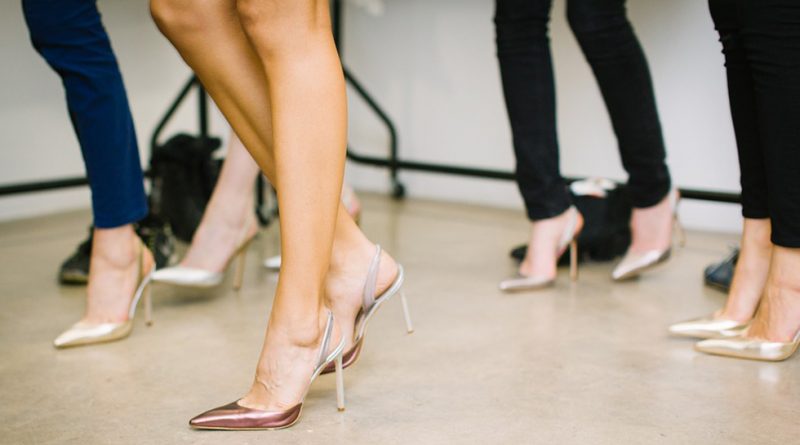 5 Tips How to Choose High Heels
High high heels
Maybe you are one of the women who have a tiny body, therefore you decide to buy high heels that are too high to be more interesting. This problem often happens when choosing high heels. Because you should not choose high heels that are more than 6 cm in height. The size of the right that is too high to make your body feel more tired when walking other than the right of more than 6 cm more at risk to fall while using it. Therefore, before you buy it, you should know how to choose the right high heels for you.
Shoe surface
The other important thing that should be the benchmark how to choose the right high heels shoes that when viewed from the surface. High wide and wide heeled surfaces will be more comfortable to walk. Choose a comfortable heel is a must to make your appearance perfect. Don't choose a tight one to avoid a chafed on your feet.
Material of High heels
In terms of comfort, of course, high heels of soft material will be more comfortable when used. Do not choose high heels that are too heavy because it makes you feel tired quickly when walking or uses it in a long time. Then avoid a rough material for your heels also.
Right position
Tips on choosing the women's high heels next you need to pay attention to the position of the right. When going to buy try first and note whether the right position is in the heel or too advanced. Do not choose high heels that are too far because it can make you difficult to maintain balance and certainly will slip easily.
High heel size
It is definitely the most important thing when choosing high heels shoes in addition to the model's size. Do not choose shoes that are too loose because it can cause you easy to fall, do not also choose the size of small shoes that do not scratch when using it. Make sure high heel shoes feel fit in the foot so comfortable to walk.
In order to keep performing optimally using high heels, do not ignore tips on choosing high heels above. Because of not only appearance but also needed comfort and security when using high heels.
So, before you buying high-heels, please note those tips how to choose the right high heels above. You have prominent your comfort while wearing high heels. Hopefully, those guide to women's heels that I share with you is very useful for you.